i am soooo frustrated.
i had an entire post with a marinara recipe, buzz by buttons and then blogger acted all crazy and would not allow me to save it.
ugh.
do you ever have problems with your blog or computer and you literally
want
to
throw
it
out
the
door?
seriously. i am trying to maintain my composure.
it started earlier
as i was trying to change my font for my title and side bar.
i have tried about 456,392 times to do this, and i get to the last step and get
all excited. hit save and NOTHING. arrrrghhhhh...?!? (sorry, please excuse my
harsh words!)
anywhosies doodles, this post is going out WAY later then i wanted.
i have linked up to these fun sites! i hope it's not too late to join
in the fun!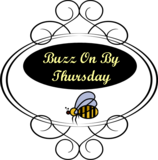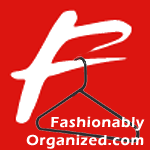 play nicely. follow the rules. leave some fun comments. make new friends!
now on to the easy peasy marinara recipe. oye.
one carton cherry tomatoes
1 red onion diced
3-4 garlic cloves
fresh or dried basil
sea salt
pepper
olive oil
white wine or water from the stock of boiling pasta
1 hot or mild pepper OR red pepper flakes
drizzle about 2 tbsp. olive oil in pan. saute onion until clear. add garlic. saute for a few mins. pour in tomatoes. cover. allow to cook until the skins start popping. take a fork and mash. pour in about 3/4 cup of the stock water or white wine.season with basil and spices. simmer until it cooks down. i added in spices and also a couple tbsp. parmesan cheese. i added in langostinos (they look like baby lobster tails). serve over buttered pasta noodles. sprinkle with fresh basil.
boil pasta.
drain.
mix with 1/2 stick REAL butter.
sprinkle VERY generous amount of garlic powder AND parmesan cheese. season with sea salt!
serve plain or with sauce.
we keep these in our fridge always. it's nice to have on hand and they are so delish!
serve pasta sauce with fresh bread for dipping!
p.s. (not exactly low calorie, but soooo yummy!)
i will be back tomorrow. i am exhausted. this whole blogging/font/signature thing has me whooped!
love,
t